Certified Agile Leadership, Essentials and Organisation (CAL210111)
Virtual
Dates: January 11. to 12. 2020
Time: 9:00 to 17:00 both days
Language: English
Instructor:  Bent Myllerup
The Certified Agile Leadership Essentials and Organisation training and certification replaces the Certified Agile Leadership level 1.
Leaders have a special responsibility for the success in the agile organisation. Leadership behaviour is the strongest way to form organisational culture and leading the agile strategy in the intended direction. So, leaders have a special responsibility, but they are also the ones who deepest feels the consequences of the change to their role.

Many leaders have become leaders because they were experts in a certain area. They got the responsibility of a team or two together with the incentive to make these teams deliver. As an expert you can get success by telling people what to do as well as being involved in the daily operations. The problem with this approach is that it does not scale. There is a risk of being overburden or the quality of what you are responsible for might decline. Therefore, you may have to re-invent yourself as a leader and become a catalyst and enabler for the teams in order to be successful.

This training is all about this journey and during this, we will be providing insights and perspectives on good agile leadership. We will help you to reflect on your approach and find new patterns to apply in your daily work as a leader.

Our course content and facilitation and has been refined over many years by a team of the world's best Agile Leadership coaches and trainers. We have leveraged our collective expertise and experiences to create the Agile Leadership Journey - a truly world-class learning experience for Leaders.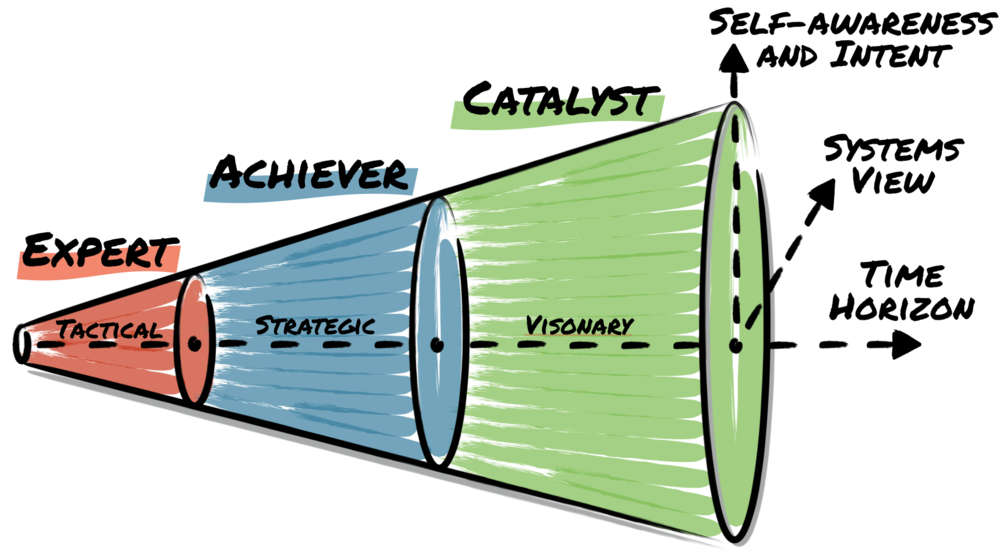 Here are examples of topics we will cover in the training:

Why Agility is a business imperative in the era of complexity
The values, principles and benefits of Agile methods
The mindset and behaviours of effective Agile leaders
Techniques to increase employee engagement
The 3-Stage Leadership Agility® Model for advancing your personal leadership skills


Organisational culture as an essential part of driving your organisation towards Agile 

Powerful change management frameworks
Case studies of transformational leaders and Agile transformations

During the training we will use graphical facilitation and you will lean through exercises and personal reflections.

After the training you will be ready for applying for the Certified Agile Leadership Essentials and Organisation at Scrum Alliance. The certification and two years of membership op Scrum Alliance is included in the training fee.
Due to the uncertainty about how the COVID-19 pandemic is developing, this training have been transferred to a virtual format. We at Better Change have extensive experiences in facilitating online trainings by use of virtual class rooms and break out rooms. Our virtual trainings are as engaging as our in-person trainings, you still will do exercises, have group discussions and interact with the trainer for maximum outcome. The only thing you will miss is the delicious lunch we normally provide at our venues.