Agile Leadership Journey: Certified Agile Leadership, Organisation (CALO210531)
Virtual
Dates: May 31., June 2., 4., 7., 9. and 11. 2021
Time: 13:00 to 14:30 CET all days
Language: English
Learning platform: MS Teams and Mural
Instructor:  Bent Myllerup and Mogens Villadsen
This training assumes that you have completed a Certified Agile Leadership - Essentials program prior to attend this one. A DKK 745,- / EUR 100,- discount applies if you have signed up for the Essentials training, starting May 3. 2021. Use the coupon code received by mail.
Leadership behaviour and organisational culture are like the heads and tails of a coin. To be successful in leading your company on its Agile journey you must understand the dynamics and culture in your organisation - and you must be able to see the possibilities for shaping the culture to support Agile. All this we will address in this training.
Where we in the Essentials program is focusing on your personal development journey, this program is focusing on the journey that your organisation is about to onboard. As mentioned, we will enlightening you about organisational dynamics and culture, we will explore several case studies about what others have done to form their agile organisations and we will provide you tools for getting started.
The training is in six 90-minutes sessions with approximate one hour individual preparations prior to each session.
Our course content and facilitation and has been refined over many years by a team of the world's best Agile Leadership coaches and trainers. We have leveraged our collective expertise and experiences to create the Agile Leadership Journey - a truly world-class learning experience for Leaders.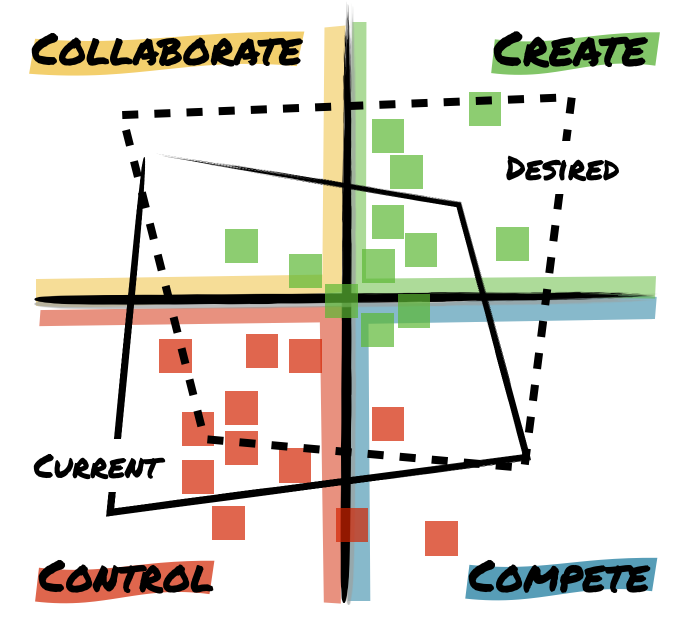 Here are examples of topics we will cover in the training:

The Competing Values Framework as a model for understanding your organisational culture
Real world case studies
Leading Transitions
Catalyst Canvas, a tool for driving change
During the training we will use graphical facilitation and you will lean through exercises and personal reflections.

After the training you will be ready for applying for the Certified Agile Leadership Organisation at Scrum Alliance. The certification at Scrum Alliance is included in the training fee. 
Due to the uncertainty about how the COVID-19 pandemic is developing, this training have been transferred to a virtual format. We at Better Change have extensive experiences in facilitating online trainings by use of virtual class rooms and break out rooms. Our virtual trainings are as engaging as our in-person trainings, you still will do exercises, have group discussions and interact with the trainer for maximum outcome. The only thing you will miss is the delicious lunch we normally provide at our venues.